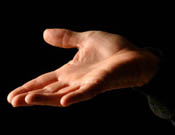 God desires to free people from their hurts, bondage and sickness. He designed mankind to be perfect and in relationship with Him, and He is redeeming us for this purpose still.
Healing prayer is intentional communication with God. We ask Him in humbleness to reveal truth. We listen in faith for His guidance. Then we trust the Spirit to give understanding. We are able to accept what God reveals because He is the highest authority.
In her book The Healing Power of Prayer, Bridget Meehan writes:
"Healing prayer is an attainable life-changing force. As we realize the healing love of God in our lives, we can begin to view life from the perspective of Jesus Christ. We can experience a new freedom that destroys the bonds that shackle us, learn to forgive and ask forgiveness with greater courage, become more aware of our own brokenness and limitations, and develop greater sensitivity to the needs of others."
God transforms people by renewing their mind. It gives them a new identity from the inside out. He is willing and able to do this, and longs for us to ask Him. That is the essence of prayer ministry.
Read more...
We believe in the power of God to heal people through prayer. Most people that come to us for prayer have been referred by a friend, family member, or church leader. If you are such a person, and are wondering what a prayer appointment is like, this is a good article for you.

Healing prayer is not a difficult thing to do, and there are incredible rewards for interceding on behalf of someone else. One of our purposes is to equip others for prayer ministry. If you have a heart to care for others in prayer, this is a good article for you.

Read more...

We love to teach people how to intercede for others and watch them grow in confidence through the process. A typical Prayer Warrior Training session is done in two parts: Hope for Healing and Active Healing Prayer. It is an opportunity to learn about healing prayer, and experience the love of God first hand. It is also a chance to learn about the exciting role of intercessor and how you may be used by God to help others be transformed.

If you have a group of interested people, please inquire about hosting this training at your location. Ideal classroom size is 15 - 45 people. The material is interactive so the truth can settle in the heart, rather than just the mind. Contact us also for references and testimonials from those that have gone through this class before you.

Hope for Healing

2 Hours

Learn how to discover the root issue of your pain
Practice receiving truth and healing through prayer

Active Healing Prayer

6 Hours

Learn about your identity in Christ
Discover and practice several ways to hear from God
Learn to interrogate your beliefs and identify false beliefs that cause pain
Take these "thoughts captive" and receive truth in their place
Learn how to confidently intercede with others for their healing
Engage in a discussion about healing prayer in your community

Read more...

You do not have because you do not ask God. When you do ask, you do not receive, because you ask with wrong motives. – James 4:2,3

The disciples asked Jesus to teach them to pray. They recognized the power and authority with which He prayed and wished to pray like that. What He taught them was not an incantation, not a formula, and not a procedure. He taught them how to have a prayer strategy. It was a three year lesson that culminated with the promise "My Father will give you whatever you ask in My name."

A prayer strategy includes our motive, our attitude and our specific request. When we ask "in His name" our prayers are powerful. They lead to transformation in us and in others. They please God and they move heaven.

Read more...

"…with pain you will give birth to children … through painful toil you will eat of [the ground] all the days of your life." – Genesis 3:16-17

There is no denying the existence of pain, the evidence for it is overwhelming. Some try to ignore it and others attempt to rise above it. But pain is pain, and you can't will it away.

Pain without purpose offends people, and they will do just about anything to avoid it. "Fix it, numb it, or cut it off – just make it go away." But when someone believes there is a purpose for their pain, they are able to bear an incredible amount of it.

We can know the purpose of pain by better understanding it.

Read more...